research
Feel free to read the research about chiropractic and various topics and conditions.
Community partners
We team with local community members who offer amazing services in a wide variety of fields in order to further connect our tribe. Please contact us if you would like to become a community partner!
outreach
We work with programs all over the world, as our mission is reconnection of mankind. We accomplish this mission through chiropractic services, charity projects, and donations.
ELI Project is a 501c3 non-profit that provides love and acceptance to families with special needs by hosting events in safe environments where they can come together and connect with others...because Every Life's Important. ELI Project serves over 2,000 families, annually hosts over 40 events, and sponsors monthly connect groups and social outings. ELI Project has a location in Georgia, USA, Wales, UK, and Kenya, Africa. ELI Project plans to visit other states and countries to train and equip them to create ELI Projects in their area. Dr. John and Dr. Crystal are trained to work with children with special needs and love this organization that promotes beautiful social interactions.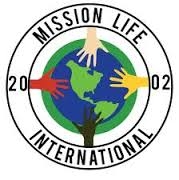 Mission Life International
Mission Life International is a non profit organization that works to provide humanitarian aid for citizens of impoverished countries. Organizing charitable mission trips, MLI raises funds to build schools, orphanages, and homes for those in need. MLI also educates people about natural health by providing community programs that familiarize people with the benefits of drugless healthcare, MLI works with many organizations to fulfill its purpose, especially chiropractic organizations because chiropractic is the largest drugless healing profession in the world. Dr. Crystal participated in a mission trip to Ounaminthe, Haiti through Mission Life International. The doctors plan on returning for future trips. Until then they continue to support the organization in other ways.